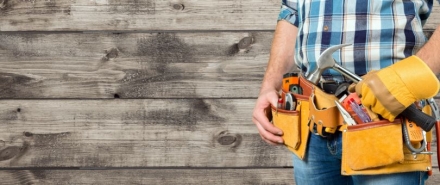 Are you fed up with calling up different servicemen to fix different issues in your house? Just when you finally got the bathroom faucet changed by a plumber, you saw some missing shingles. Once you managed to get hold of a roofer, you noticed that you need a painting job as well. Doing all this one by one would make you go crazy but what if we had an easy solution for you?
Instead of hiring different servicemen who can have conflicting schedules and varying service charges, you can just hire a local handyman who can provide you with all these services even on the same day and with same hourly rates. Doesn't that sound good?
A professional service provider is skilled at a wide range of household repairs. If you have lots of maintenance tasks in your household, call up a handyman to see if he can fix all of them.