Pool Repair
Overview
If you have a pool at home, you will probably need at some point a professional pool repair company. Repairing  a swimming pool could be a big job that involves more than just replacing a skimmer or replacing a filter. This is why it is highly encouraged that you hire a professional, experienced pool repair service to come out and get your pool back into tip top shape.
Hiring a professional pool repair company protects one of your most valuable investments-your pool!  Keeping the pool  equipment working properly helps maintain the water chemistry and allows you to enjoy your pool instead of, educating yourself, and making time for the repairs yourself.
Pool repair professionals take great pride in repairing your pool for you and your family. Their  knowledge keeps your pool system running and safe without interruption during the hottest days of summer.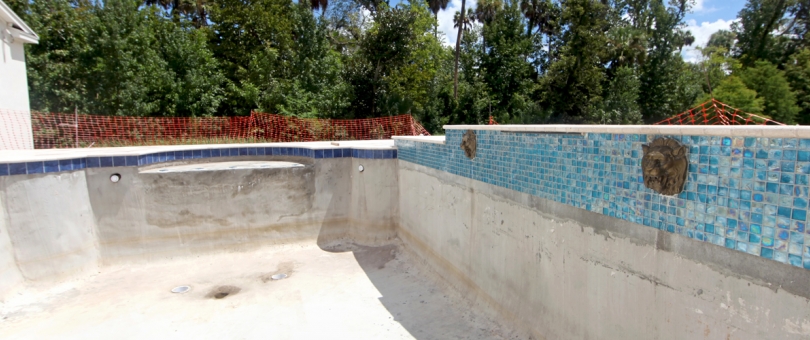 Average Cost
Average Costs $50 – $700
Swimming pools can develop a variety of issues that will require you to seek a pool repair company repair. The average pool repair costs vary by region. Most pool repairs tend to be lower or higher than the average. Common repair costs for swimming pools usually run in the $100 to $200 or $600 to $700 range, depending on the region and repair complexity.
The average cost to hire a local professional can vary widely depending on the work that needs to be performed, they region in which you are located and how fast you need the project completed. So choosing the right professional the first time is of the essence.
Billing:
Hourly Rate – Some companies charge by the hour.
Flat Rate Per Job –  Some companies charge a flat rate for the work they do.
Recognize that there are several variables in developing the price. These include:
Time that it takes to complete the project.
How many technicians are working on your project.
Was it an after hours emergency
With many more aspects that may add to the cost
Remember, the company quoting a low rate may not necessarily be the right  company for you. Some  companies may offer low hourly rates, but then charge additional "fees" to complete the job.
You may also need to consider that most  companies charge a higher rate for overtime, weekends, holidays and emergency calls.
The best rule of hand is to get an itemized estimate so you know exactly what is expected from the local company.
Basic Information
Questions To Ask A Pool Repair Company
License to do business?
Ask to see all business licenses as required by state and local law?
Who will be performing the pool repair?
This is the single biggest make-or-break factor to hiring the company presenting their service to you. Some pool repair companies sub-contract their work.  Regardless of who you decide to hire make sure you know which is coming out to perform the repair.
Proper Insurance?
If the pool repair company cannot show general liability Insurance…KEEP LOOKING!!! Pool repair service may not seem risky, but it can be! Accidents do happen every day. Do you honestly believe that a company who doesn't have or cannot show proper insurance will come back to pay for any damage?
Customer Service?
Did the pool repair company answer the phone by a courteous, knowledgeable person? If you had to leave a message, was your call returned in a timely manner? Did the technician show up as scheduled?
Do they look professional?
First impressions speak for themselves. Do their business forms have the company name, contact information? Is the technician looking and acting like a professional? If any of these things are in question… DO NOT LET THEM ON YOUR PROPERTY, and call someone else!
Beware of the "cheap" pool repair!
If it sounds too good to be true, it probably is!  Most professional pool repair companies now the market value for pool repairs. Pool repair companies that are a lot cheaper are probably cutting corners.
Common Pool Repairs
Clogged Pump Impeller:
Need to have the pump opened at the seal plate and expose the impeller. A piece of curved wire can be used to ream out the vanes.
Filter Replacement: 
It may become evident that you need a new cartridge or new filter sand when you are backwashing twice as often as before. DE grids last about 10 years, And lasts about 7 years, and a Cartridge lasts about 5 years – on a well sized pool filter.
Leaking Skimmer:
When there's a leak in the pool, the first thing to check is the skimmer. On concrete pools, it is a common area of separation, and on vinyl pools, the skimmer faceplate can leak if the gaskets are failing. Skimmers can leak through cracks in the sidewall also, if freeze damage has occurred.
Clogged Pool Cleaner:
It happens – something gets stuck inside of the pool cleaner and gets dragged around the pool, or keeps the pool cleaner from moving at all.
Leaking Filter: 
A pool filter is on the 'pressure side', and a leak can be dangerous. Filter tanks that are leaking through pin holes in the stainless steel body should be replaced. A tank that is leaking out of the belly band should be shut off, and another attempt made at cleaning and sealing the belly band o-ring.
Lining Problems:
One of the most common structural repairs facing pool owners is tears and rips in the lining. This can occur as the lining ages and becomes less resistant to impact, but it can also occur because of sharp objects in the pool.
When you have children, tears in the lining of pools are more common as kids are more likely to take objects into the pool that may cause damage. Small tears are easiest to fix so early repair is a good way to save on the overall cost.
Not Heating: 
This can be nearly anything, but the most common cause is a dirty filter, or clogged impeller. Both conditions can reduce flow enough to cause the pressure switch to keep the heater from turning on.
Leaking Pump: 
Pumps usually do not leak water around the pump lid, or the drain plug, because these are under a vacuum, on the suction side. For this reason, it also won't leak water from the pipe coming into the pump, but it can leak from the pipe coming out of the pump. Pumps that leak down the back bottom of the seal plate have usually blown a shaft seal.
Melted Pump Fitting: 
If the threads on this PVC fitting have heated up and shrunken, no amount of Teflon tape will seal it up, it will need to be cut out and replaced. This usually happens if the pump has run without water for a few hours
Air In Pump Basket: 
On the suction side of the pump that is, before the impeller, a void will leak air, or draw air into the pump. Air can be pulled in around the pump lid, if not seated correctly, or from a loose or dirty o-ring, or from a band that is not tight enough.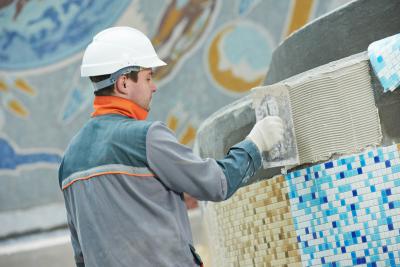 Services Offered By Pool Repair Companies
Pump repair and replacement
Motor repair and replacements
Plumbing and valve repair and replacement
Leak detection
Clogged line repair
Filter repair and replacements
Feeder repair
Automation repair
Heater repair and replacement
Chlorinator repair and replacement
Salt chlorine generator repairs
Light repairs
Equipment upgrades
Collector tanks and refills
Different Types Of Pools
Above Ground Pools
These are the most inexpensive construction option, as well as the easiest to build. Most above-ground pools are made from prefabricated kits, which even an amateur can put together although most go with professional pool installers.
Fiberglass Pools 
These are made from fiberglass reinforced plastic, which has been molded into shape. To install the pool, a construction crew digs an appropriately sized hole, lays the necessary plumbing, adds some sand filler and lowers the preformed pool structure into the hole.
Vinyl Lined Inground Pools 
These are a lot like above ground pools, structurally, but they look more like conventional in-ground designs.
Gunite Pools
Gunite pools are the most popular type of in ground. These pools can be customized, they come in all shapes and sizes. Gunite is a mixture of cement and sand. When most people talk about concrete or cement pools, they're talking about gunite.
Concrete Pools 
These are similar to gunite pools, but they're a lot harder to build. Instead of spraying concrete material around a rebar formwork, concrete is actually poured into conventional wooden forms.
Tips & Advice
Ask For The License – Ask for all local and state business licenses.
Proof Of Insurance– For your own protection, check proof of both workman's compensation and  liability Insurance.
Business Stability– Find out how long the company has been in business.
Check Online Reviews – You're probably not the first person in town looking for their services. Rely on the internet to get reviews written by people in your community.
References – Expect any top-notch company to be able to provide you with references upon request. Once you have these names, contact the clients to get information about the quality service. When you call, ask questions about the work, timeliness, cost and whether the clients would use the company again for future work.
24-hour Emergency Service – Make sure your local company offers emergency 24 hour service. If something goes wrong, it's good to know that you will not have to wait days for them to come  out and fix it.
Over The Phone Pricing –  Honest estimates simply cannot be given over the phone – especially if you aren't talking with an actual technician when you call.
Free Estimates – Most companies offer free estimates. This is important because they can provide you with the costs upfront, so that you are not shocked with a bill after the services are completed.
Safety Record – Safety can be a significant factor, so ask the company about their safety records to ensure that any service professional you hire has a satisfactory safety record. You want a company that doesn't have a high incidence of on-the-job mishaps or injuries.
Satisfaction Guarantee – Choosing a company that offers a satisfaction guarantee will ensure that they will get the job done right the first time and will save you money and frustration in the long run.
Cleanup – The mess left behind after a project can be major. Ask what cleanup work the company includes with it's services.